DR JOHN WORLDPEACE JD - TEACH PEACE CURRICULUM
THIS PAGE IS BEING UPDATED ALMOST EVERY DAY
latest update 171017
I may not accomplish much with my WorldPeace Advocacy
but I will not go to my grave without being able to say, "I tried" !
WORLDPEACE ONE WORD. Unless and until it is written as one word, it will remain two things.
1) How can we manifest peace on earth if we do not include everyone
(all races, all religions, all nations, both genders) in our vision of peace?
We can't. Consider that A Christian, Buddhist, Hindu, Jewish, Muslim vision of peace will never manifest WorldPeace because the dictates of all religious
bureaucracies are elitist and exclusive and WorldPeace is an all inclusive secular democratic determination.
Consider that an American vision of peace will never manifest WorldPeace.
Consider that a White race vision of peace will never manifest WorldPeace.
Consider that a Male vision of peace will never manifest WorldPeace.
If I am a minority of one, the truth is still the truth. Dr Jwp JD
2) "Can we expect the level of peace to significantly increase in the world human society if we do not teach peace in our colleges and universities?" The answer is obvious. We cannot. Colleges and universities must have a significant, focused, critical examination, discussion, conversation regarding peace in the world human society as part of their curriculum.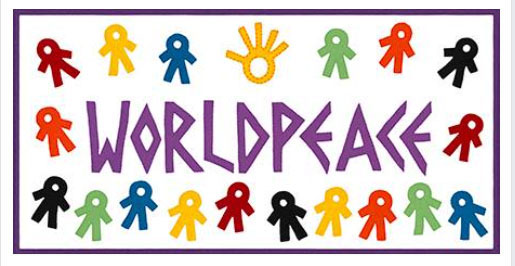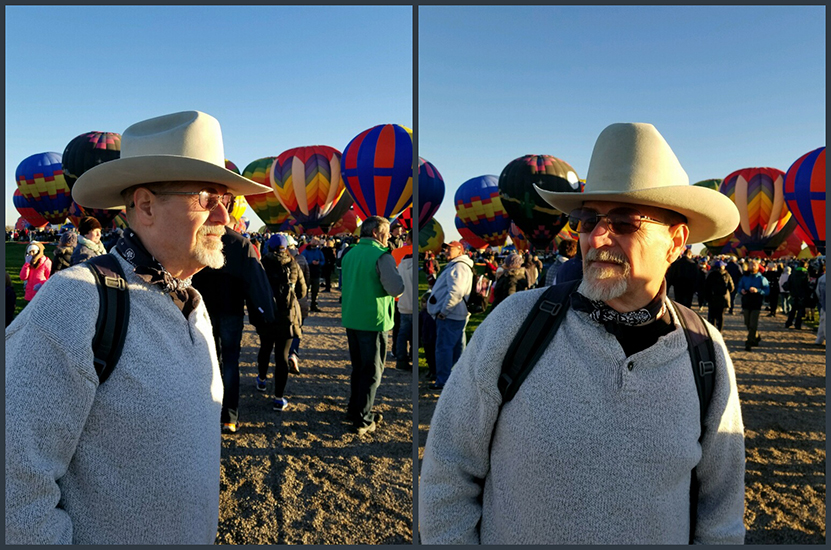 Dr John WorldPeace JD -Albuquerque, NM - Balloon Fiesta - October 7, 2017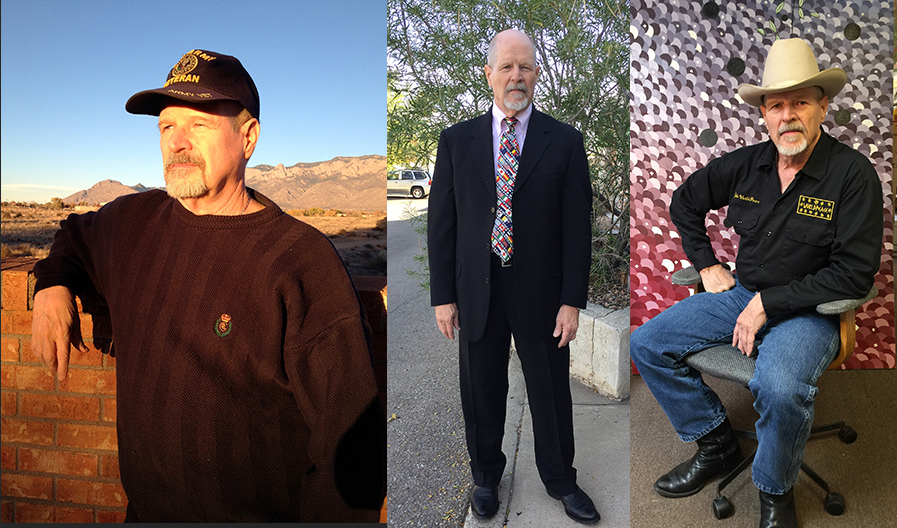 LETTER TO COLLEGE AND UNIVERSITY PRESIDENTS AND CHANCELLORS In process of being sent: see list below.
DR JOHN WORLDPEACE JD - NOTES ON TEACHING PEACE
LIST OF COLLEGE AND UNIVERSITY PRESIDENTS AND CHANCELLORS WHO HAVE BEEN SENT LETTERS Beginning September 29, 2017.
LIST OF FOUNDATIONS APPLIED TO FOR FUNDING A DEPARTMENT OF PEACE IN A FOUR YEAR COLLEGE OR UNIVERSITY
EMAIL TO COLLEGE AND UNIVERSITY PRESIDENTS AND CHANCELLORS Sent week of September 11, 2017
DR JOHN WORLDPEACE JD - PEER QUERY TO HEAD A DEPARTMENT OF TEACHING PEACE
DR JOHN WORLDPEACE JD - VETTING DOCUMENTS
DR JOHN WORLDPEACE JD - LOCAL AND GLOBAL CRITICAL PEACE ISSUES
DR JOHN WORLDPEACE JD - SHORT HAND RENDITION OF A TEACH PEACH CURRICULUM
DR JOHN WORLDPEACE JD - WORLDPEACE BEACONS - GLOBAL WORLDPEACE THEMED PUBLIC ART
DR JOHN WORLDPEACE JD - DR JOHN WORLDPEACE IS NOT A PACIFIST
---
LETTER TO COLLEGE AND UNIVERSITY PRESIDENTS AND CHANCELLORS

Dr John WorldPeace JD October 27, 2017
5901-J Wyoming Blvd NE Ste 120
Albuquerque, New Mexico 87109
713.825.8665 voice/text
DrJohnWorldPeaceJD@gmail.com
TO: President David McFadden
c/o Manchester University
604 E. College Ave
North Manchester, Indiana 46962Manchester, Indiana 46962
on, OK 73050
Regarding: This is a letter follow up to my email sent to you the week of September 11, 2017, about establishing a Teach Peace curriculum leading to a Bachelor, Master and Ph.D.
President David McFadden,
The upfront question that I have is "Can we expect the level of peace to significantly increase in the world human society if we do not teach peace in our colleges and universities?" The answer is obvious. We cannot. Colleges and universities must have a significant, focused, critical examination, discussion, conversation regarding peace in the world human society as part of their curriculum.
Teaching peace is about teaching undergraduates the reality of an integrated world human society and the interactions of government, religion, the law, economics, education within nations and within the developing federation of nations. We have to teach what actions lead to peace and what actions lead to chaos and why. Without a template to gage the various aspects and dimensions of a global society we are going to graduate young adults without the foundational reality that without mutual respect for each other as human beings and a determination to work together in peace to solve issues which face the entire world human society, the chaos of primal predatory mindsets and nationalism is going to continue to create chaos and pain and suffering that ripples through every aspect of the world human society.
Donald Trump is attacking too many super complex problems that he simply is unable to comprehend or is just apathetic regarding them. His overall fascist apathy allows him to ignore the unnecessary level of chaos in America and the world human society that he is manifesting. Trump has made it obvious that the American system of politics has some serious flaws like the Electoral College which subverts majority rule.
We must teach a significant understanding of the foundations of peace and WorldPeace that impacts on every act and action individually and globally in the world human society. We must examine every action against a template of peace; a template that does not presently exists even in the most rudimentary form.
We have huge amounts of money invested in universities to primarily teach business and economics and science and technology. Yet the budget to teach peace in the world universities is basically non-existent. The reason for this is twofold. 1) No one really knows where to start and so peace is written off as ivory tower wishful thinking when increasing the level of peace is very much possible. 2) To get to the core reality with regards to the level of peace in the world human society requires a foray into the workings of Religions, Governments and the Courts of Law and confronting the undeniable subordination of women to second class citizenship worldwide. When you start looking at these four areas, you have to acknowledge their flaws. The conservative orientation of churches and nation states and the courts is not open to criticism much less change. To challenge them, will negatively impact academic funding to some degree.
Global structures of religions, governments and courts of law are maintainers of peace. Yet these bureaucracies have stagnated in the area of increasing the level of peace in the world human society. In fact, in many ways they are negative impactors. I have just recently realized that academic institutions are a positive social creation but they have been passive in teaching peace. If we do not teach peace, we cannot really expect the level of peace in the world human society to increase at more than a snail's pace. Peace positively affects religions, governments and courts of law as the subordination of women negatively affects them. Therefore, I have added academic institutions as a fifth foundational factor with regards to increasing the level of peace in the world human society.

The universities unlike religions, governments and the courts of law do not significantly promote and support impediments to peace. But they have been almost totally passive as social institutions with regards to attempting to increase the level of peace in the world human society by teaching peace. They are just as guilty as all the other global social entities in supporting the subordination women. The list of college and university presidents is undeniably skewed to the masculine. I assume that trickles down into the faculties.
My attempts at increasing the peace in the world human society now includes five areas of focus; religions, governments (politics), courts of law, universities (education) and the subordination of women globally which negatively impacts all of the other four social entities.
The current curricula in peace generally address how to mediate and arbitrate without really speaking to the underlying human prejudices that are the foundations of rejecting change regarding the human biases toward other religions, governments, courts of law, the subordination of women and the significant prejudice against higher education by those without it. I had a loving father but he hated those with college educations.
The present academic courses focus on how to resolve conflicts that have developed whereas I am focused on how to reduce the number of conflicts that reach the point where they must be mediated. This is a huge difference in focus. I am trying to raise the consciousness of the world human society not just resolve conflict that has already boiled over a tipping point and is cascading down into more chaos and tension.
I have spent a lifetime in general and the last 30 years specifically, since I changed my name to John WorldPeace, committed to trying to determine how to increase the level of peace in the world human society.
I feel that my life experiences and my formal education and self-study make me uniquely qualified to head a department to Teach Peace at the university level; a department that would craft a curriculum that would lead to a Bachelor, Master & Ph.D. in Peace studies. Then the curriculum would be propagated to all the universities in the world and in time down to the kindergarten level. I do not believe that a person who does not have significant real world experience AND formal or self-education in race, politics, the courts, academia, and gender bias can effectively develop a Teach Peace curriculum. You can't effectively develop what you have not personally experienced but only observed from the sidelines.
I have created a web page within my main website to keep a record of my attempts to find a university to work with me on this project and benefactors to fund the university where I establish it. I update this web page almost every day.
http://johnworldpeace.com/DrJohnWorldPeaceJDTeachPeaceCurriculum.asp
I am also working on a Teach Peace website.
http://johnworldpeace.com/drjohnworldpeacejdpeaceuniversity
I would suggest that my home page www.johnworldpeace.com would be the best place to begin to understand who I am and what my philosophies and cosmology encompass. The next place to go would be to my site map on this website. Getting through all I have written is not going to be easy. There are in excess of 7,000 pages; more are added daily. The primary impression should be that I have over my lifetime significantly explored the question as to why the level of peace in the world human society has stagnated.
The foundational answer, which people at the least know subconsciously, is that our primal nature refuses to see others as human beings first and as a certain religious stripe, a certain race, a certain nationality second and the determination to keep women subordinated globally.
People are not open to change generally and they are much less open to changing their core beliefs that other religions, other nations, other races are inferior to their own; and the belief that women are inferior to men. None of this is true but believing it allows people to discount, demean, demonize, marginalize and prey upon other human beings if not commit outright genocide; to exploit other nations' natural resources and economically enslave human beings around the world under the guise of capitalism. (Note that I am 100% supportive of capitalism recognizing that it is a very workable but none-the-less a predatory economic model.) Americans committed genocide against Native Americans and promoted the atrocities of slavery for economic reasons; neither of which have to this day been addressed in the form of an apology by an American president. There is no closure on these two issues. The truth is often paradoxical.
Teaching peace is, at its core, a challenge to local and global stability. At the present time in America it is a threatening challenge to everything that Donald Trump represents, which is a deconstruction of American values into an exclusionary, elitist fascist society.
Jesus was a threat to the Jewish religious bureaucracy and he was crucified. King, Gandhi, Mandela, Yitzhak Rabin threatened political stability. The Dali Lama was an impediment to political change. The consequences were personally severe for these peace advocates. Peace Advocacy is a risky and for the most part a thankless endeavor.
The truth is that people give lip service to peace but they hate peace and they hate those who advocate peace even more. This is my experience as John WorldPeace for the last 30 years. People give lip service only to Jesus' "Love one another."
That being said, you can probably expect a visit from the FBI or other Feds with regards to this letter. This is not a joke. I have been illegally jailed for a year by the Feds in 2008, based on the lying testimony of a Deputy U S Marshall who said I knocked him down and kicked him when he was trying to serve me with a CIVIL bench warrant. How ridiculous. The real problem was the Democratic Party who I relentlessly attacked in the 2002 Governor of Texas race as a Democratic Candidate. I have never been arrested or even in a physical altercation in my life but the judge was still stinging from an encounter I had with him during the campaign. A jury will almost never go contrary to a cop's testimony. I plead guilty to a misdemeanor and the judge gave me the max sentence of one year after 6 months of trying to revoke my plea agreement.
The Feds began to watch me when I changed my name in April 1988, but intensified due to the problems they were having with David Koresh and thinking I was going to start a similar cult. I have no organization, no followers, disciples, members, etc. and never have and never will. I have not to date solicited money or set up a non-profit vehicle. I am soliciting grant money to be paid to a university to support my Teach Peace curriculum.
And all the above was before we had a fascist alt-right racist President. Peace Advocacy on my level was dangerous under Nixon and W. Bush but Trump is a rogue President with the will to use the Federal Government illegally for any purpose he chooses.
Being a Peace Advocate is a tricky business. That is not a statement I make lightly. I am going to make this Teach Peace University curriculum a reality. I am one person so I can only anchor the hub of my activities in one university even though I intend to propagate the curriculum globally to all colleges and universities and below.
As long as Trump is president, my timing is coincidentally perfect to bring home the need to teach peace. I have no peers in the position I am seeking. You can see why I make that claim in the first referenced URL above.
Three Questions: 1) Do you have a Department of Peace Studies within your college or university? 2) If not, why not? If yes, what is the focus? 3) Will you lead or will you follow? THINK NOBEL PEACE PRIZE!
(Lastly, yes, there are Anonymous trolls who have posted negative things about me on the internet. That should not be a surprise to anyone. Responding to trolls is a waste of effort; more so to anonymous trolls. Trying to remove trolling posts from the internet is impossible.)
Thank you for your consideration,
Dr John WorldPeace JD
Updated 171027
My life is an open book. See:
www.johnworldpeace.com
www.johnworldpeace.com/sitemap.asp
www.facebook.com/john.worldpeace.3 or just search "John WorldPeace"
---
DR JOHN WORLDPEACE JD - NOTES ON TEACHING PEACE

The following is added to the primary letter to College and University Presidents who head Christian based academic institutions. It speaks to the fact that I am proposing a Teach Peace curriculum that will challenge the basic concepts of religion. (Religion for me is the bureaucratic adjunct of Spirituality. It is in essence a corporation . It has all the aspects of a for profit corporation from selling its brand, gaining and achieving power, interacting with governments, and so on. There is a flaw to bureaucratic religion in that when there is a conflict between the teachings of the religions designated founder and the survival of the bureaucracy the message of the designated founder is skewed and subordinated for the survival of the religion. An example of this is the denial of women access to the top positions of power within the religious bureaucracy.) These Notes apply to all academic institutions but it is more of a problem for religious based academic institutions.
NOTES ON TEACHING PEACE
Dr. John WorldPeace JD
My opinion about the impediments to increasing the peace in the world human society are summarized in the letter to which it is attached. This attachment is sent to Christian based universities.
You are a religion based university, so I have to assume that you have some aspect of your peace studies program that speaks to the core issues of various religions that make them intolerant of each other. This is something that secular universities are always going to be hesitant to approach. One has to deal with the reality that there is a global belief in God but there are wars between religions and denominations within religions about the true path to God. A Christian peace is not going to manifest WorldPeace unless it finds a way to be inclusive of all religions which is virtually impossible when you are coming from a position of insistence that is grounded in the belief that your path to God is the best if not the only path.
I have reinterpreted most of the major texts of the major religions and my position is that if a person does not have some basic knowledge of all the sacred texts of all the major religions as well as some understanding of spirituality outside of religious doctrine and dogma, one is not going to have a good grasp on God. Just the basic understanding that there is the anthropomorphic God concept and there is the all-inclusive, omnipotent, omnipresent eternal God concept is more than a little difficult for humans to understand. The Tao te Ching states that statement of God is not the true God because in logical linear language God is always a limited concept. God is in truth infinite and immortal. You see even trying to relate this is almost impossible due to the realities of human communications.
Therefore, in a nutshell, in my opinion, if a teach peace program does not get into these kinds of discussions with regards to governments, race, religion, and gender (as regards to the subordination of women globally to second class citizenship) your attempt at increasing the peace effectively is only going to be marginal.
There is another anomaly in the world human society which is the lack of academic institutions willingness to even set up a Teach Peace program because to teach peace with my focus is going to create conflict. It is unfortunate that a subject that is so critical to the world human society is also one of the most contentious.
It is time to breakout. It is time to enter into the discussions of peace that are going to create disagreements but discussions that actually have a chance to break through the current stagnation of the level of peace that currently exists in the world human society.
Here is another truth, we live in a dreamscape (a spiritual concept I have adopted) that is constantly changing. Human beings cannot conceive of a reality that does not constantly manifest from the Oneness of Infinite Potential (another concept of mine) and disintegrate those manifestations back into the Infinite Potential. In the Infinite Potential, all things exist, have always existed, and will always exist. There was no beginning and there will be no end. In these human bodies, we are only able to relate to a limited part of any spectrum relating to the duality of this dreamscape. We cannot conceive of the far superior vision of an eagle and how we would deal with that.
We cannot conceive of an Infinite Potential in which there is beginning or end, no light or dark, no hot or cold, no up or down and yet includes everything. We cannot conceive of the concept that there is no past or future but only the now which is inclusive of all three. In a word, how can things be an indistinguishable part of the Infinite Potential and yet be a unique part at the same time.
Human beings cannot increase the level of peace within themselves much less within the world human society unless they expand their consciousness. And that will require dealing with some very difficult concepts and how they impact on one's concepts of race, religion, government, gender and education as in teaching peace. (Whose peace do we teach?)
Your peace studies, like virtually all peace studies is focused on resolving existing conflict as opposed to getting into the foundational mindsets that cause conflict in the first place. I think many people would say working at peace on the level I am proposing is a waste of time because the nature of humanity "is what it is".
The key to my teach peace program is to demand that the program be taught in a way that is successful in allowing disagreement without being disagreeable. There needs to be an introductory course that focuses on teaching being peaceful in the process of disagreeing.
Dr John WorldPeace JD
www.johnworldpeace.com
171027
---
LIST OF COLLEGE AND UNIVERSITY PRESIDENTS AND CHANCELLORS WHO HAVE BEEN SENT LETTERS

Letters mailed and date:

My intention is to mail every 4 Year College and University in the United States and in selected colleges and universities in Canada, UK, Paris, China and Russia and other nations if necessary. I will also send letters to the UN Ambassadors of all the other nations. (Side note. My intention is to in time send requests for dual citizenship to every country in the world with the intention of becoming the first World Citizen.)
"C" designates a religious based academic college or university:
"TP" designates some level of a Teach Peace curriculum:
171027 Year/Month/Day Letter mailed.
Chancellor Carol Christ, University of California Berkeley 170929
President Marc Tessier-Lavigne, Stanford University 170929
President Christopher L. Eisgruber, Princeton University 170930
President Peter Salovey, Yale University 170930
President Jacob Adams, Claremont Graduate University 171002
President G Gabrielle Starr, Pomona College 171002
President Lara Tiedens, Scripps College 171002
President Melvin L. Oliver, Pitzer College 171002
President Marie Klawe, Harvey Mudd College 171002
President Hiram Chodosh, Claremont McKenna College 171002
President Drew Gilpin Faust, Harvard University 171002
President Lee Bollinger, Columbia University 171002
President Gregory L. Fenves, University of Texas 171003
President Chaouki T. Abdallah, University of New Mexico 171003
Chancellor Nicholas S. Zeppos, Vanderbilt University 171003
President Vincent Price, Duke University 171003
President Philip J. Hanlon, Dartmouth College 171003
President Amy Gutman, University of Pennsylvania 171003
President Lee Bollinger, Columbia University 171003
President Drew Gilpin Faust, Harvard University 171003
President David Leebron, Rice University 171003
Chancellor Renu Khator, University of Houston 171003
President Bruce D. Benson, University of Colorado 171004
President Adam Falk, Williams College 171004
Chancellor Mark S. Wrighton, Washington University of St Louis 171004
President Clayton S. Rose, Bowdoin College 171004
President Martha E. Pollack, Cornell University 171004
President Carolyn Martin, Amherst College 171004
President Joe A. Stepp, Alice Lloyd College 171004
President Christina Paxson, Brown University 171004
President Jerry C. Davis, College of the Ozarks 171004
President Morton O. Schapiro, Northwestern University 171004
President Sonya Christian, Bakersfield College 171009
President Harvey G. Stenger, Binghamton University 171009
President Sian Barnard, Barnard College 171009
President Roger Parrott, Belhaven University 171009
President Jay Barnes, Bethel University 171009
President Steven Leath, Auburn University 171009
President Mary Ellen Mazey, Bowling Green State University 171009
President David Finegold, DPHIL, Chatham University 171012
President Daniele C. Struppa, Ph.D., Chapman University 171012
President Heidi R. MacPherson, Brockport State University 171012
President Leon Botstein, Bard College 171012
President Dr. Rebecca L. Sherrick, Aurora University 171012
President Richard B. Williams, Dixie State University 171012
President Dr. Harry Lee Williams, Delaware State University 171012
President Adam E. Weinberg, Denison University 171012
Presdient Robert Helmer, Baldwin Wallace University 171012
President Jeffrey D. Armstrong, Cal Poly 171012
President Barbara R. Snyder, Case Western Reserve University 171012
President David S. Wolk, Castleton 171012
President Tom LoBasso, Daytona State College 171012
President Carol Jean Vale, SSJ, Ph.D., Chestnut Hill College 171012
President Aminta H. Breaux, Bowie State University 171012
President Dr. Jennifer L. Frum, Armstrong State University 171012
Chancellor Dr. Sheri N. Everts, Appalachian State University 171012
President Seth Bodnar, University of Montana 171012
President Dr. Brian J. May, Angelo State University 171012
President James H. Mullen, Jr., Allegheny College 171012
President Dr. Katricia Pierson, East Central University 171012
President Dr. J. Timothy Cloyd, Drury University 171012
President Allison D. Garrett, Emporia State University 171015
President Troy D. VanAken, Elmhurst College 171015
President James L. Gaudino, Central Washington University 171015
President Aaron A. Walton, Cheyney University 171015
President Brian W. Casey, Colgate University 171015
President William J. Craft, Concordia Univesity 171015
President Maria Thompson, Ph.D., Copping State University 171015
President Daniel R. Porterfield, Ph.D., Franklin and Marshall College 171015
President Dr. Andy Tompkins, Fort Hays State University 171015
President James P. Clements, Ph.D., Clemson Universtiy 171015
President Karen M. Whitney, Clarion University 171015
President Laura Sparks, The Cooper Union 171015
President Katherine Bergeron, Connecticut College 171015
President Brian Noland, East Tennessee State University 171015
President Joseph G. Joyner, Ed.D., Flagler College 171015
President Denise A. Battles, Geneso 171016
President Laura Ahrens, Georgia College 171016
Presidnet Elizabeth Davis, Furman 171016
President John E. Thrasher, Florida State University 171016
President Dr. L. Fred Carter, Francis Marion University 171016
President Benjamin J. Allen, Iowa State University 171016
President Dr. Margaret L. Drugovich, Hartwick College 171016
President Dr. Neal Weaver, Georgia Southwestern State University 171016
President Dr. Raynard S. Kington, Grinnell College 171016
President Bob Kustra, Boise State University 171016
President Dr. Robert C. Robbins, University of Arizona 171025
President Kent J. Smith, Jr, Langston University 171025
President Elizabeth Bradley, Vassar 171025
President Daniel J. Bradley, Indiana State University171025
President Johathan R. Alger, James Madison University 171025
Chancellor Douglas A. Girod, University of Kansas 171025
President Dawood Farahi, Kean University 171025
President Dr. M. Christopher Brown II, Kentucky State University 171025
President David L. Coppula, Ph.D., Keystone College 171025
Chancellor Ronald Eisenbaumer, IPFW 171025
President Shirley M. Collado, Ithaca College 171025
Chancellor Philip L. Dubois, UNC Charlotte 171025
President Michael A. McRobbie, Indiana University 171025
President Larry Dietz, Illinois State University 171025
President Dr. Michael Fiorentino, Lock Haven University 171027
President William T. Luckey, Jr., Lindsey Wilson College 171027
President Brenda A. Allen, Ph.D., Lincoln University 171027
President Dr. Joseph Savoie, University of Lafayette 171027
President David McFadden, Manchester University C TP 171027
President Kent Trachte, Lycoming College 171027
President F. King Alexander, Louisiana State University 171027
President Kevin William Wildes, S.J., Ph.D., Loyola University C 171027

---
LIST OF FOUNDATIONS APPLIED TO FOR FUNDING A DEPARTMENT OF PEACE IN A FOUR YEAR COLLEGE OR UNIVERSITY

THIS IS MY STANDARD REQUEST FOR A GRANT:
Hello,
I am seeking funds to set up a Department of Peace to Teach Peace in a 4 year college or university and then propagate it globally and down to the kindergarten level.
How can we expect to increase the level of peace in the world human society if we do not Teach Peace in our colleges and universities? We cannot.
Everything you need to know is at
http://johnworldpeace.com/DrJohnWorldPeaceJDTeachPeaceCurriculum.asp
I have no organization and do not intend to set one up. I expect funds to be paid directly to a college or university trust set up to finance my department and collateral WorldPeace projects. I would be paid via this trust managed jointly by the participating foundations and the university where I anchor in..
Ideally, I would like a separate building in the architecture of the campus for the purpose to Teach Peace. I would like about 10-15,000 square feet to display my art and sell my books and prints of my art. 1000 square feet for a residence for myself. For the last 15 years I have lived and worked and displayed my art in the same place. I sleep poorly and nightly get up to work and I do not like wasting time driving to an office as opposed to opening a door and walking into the work area. I intend to have art apprentices to work on my art 24/7 and I expect these art apprentices to come from the university art department. My goal is to produce 50 oil on canvas paintings a year. These apprentices would be compensated as employees out of my personal funds not from the trust.
For 30 years I have promoted my WorldPeace Advocacy, for 45 years I have been writing, for 50 years I have being creating art more so in the last 30 years and I have been self employed in insurance, accounting, tax, law and web design since 1972. I have always had virtual unlimited energy and I do not expect that to fade. My family genetics have long lived genes and I fully expect to live beyond 100. Since age 13 I have exercised regularly, I have never smoked, used recreational drugs or marijuana, and drink alcohol so seldom that I can say in good conscious that I do not drink. In some ways you could call me a Renaissance man. Virtually all my creative writing and art has a WorldPeace theme.
I also expect to put up WorldPeace Beacons in the form of murals, 3-D art, walkways and peace kiosks similar to the designs of Shito Shrines all over the world. Virtually every dime I make will be used to promote and advocate WorldPeace. For more details see: http://johnworldpeace.com/DrJohnWorldPeaceJDTeachPeaceCurriculum.asp#5a.
Also, I want to create and maintain a database of all the peace organizations in the world.
Thanks for your consideration.
Dr John WorldPeace JD
713 825 8665 voice/text
DrJohnWorldPeaceJD@gmail.com
REQUESTS SENT TO the following foundations and their responses are noted.
Ford Foundation 171004
The Annie E. Casey Foundation 171009
Bill and Melinda Gates Foundation 171009 We only consider submissions to our open grants. We have no open grant to Teach Peace. Subscribe to our online notices of open grants that come available. 171011.
Carnegie Corporation of New York 171009
Charles Stewart Mott Foundation 171009 Your project falls outside the scope of our programming interests 171019
MacArthur Foundation 171009 Teaching Peace in not within the focus of our grants. We concentrate our efforts to maximize our impact. 171010
Lumina Foundation 171009 We are not currently funding projects to Teach Peace and we have allocated all our funds for 2017 171013
The Wallace Foundation 171009
William and Flora Hewlett Foundation 171010
TheWaltonFamilyFoundation 171010 Your project to Teach Peace is not closely aligned with our programs and we typically do not accepts unsolicited requests. 171018
Silicon Valley Community Foundation 171026 Teaching Peace is not our priority 171026
Bloomberg Philanthropies 171026 We are not funding unsolicited grants to Teach Peace at this time 171025